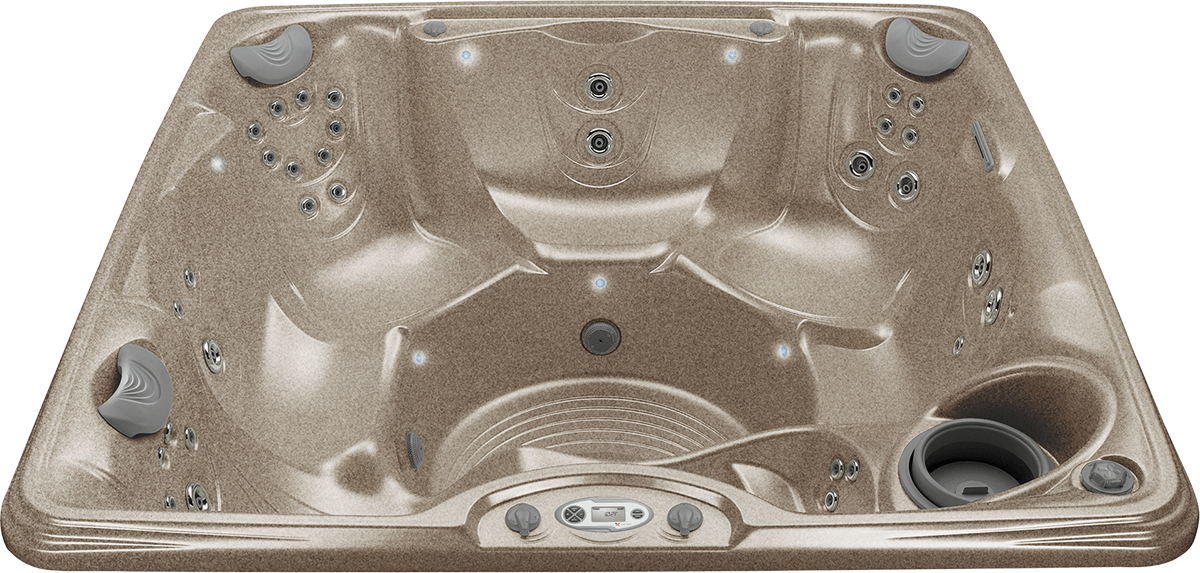 Palatino ® 6 Person Hot Tub
The Palatino® spa seats 6 adults, features the Acquarella® spa waterfall, and has 45 powerful hydromassage® jets. Stylish and spacious, this is value-priced hot tub is a popular choice.
Cabinet



Shell





SEATING CAPACITY
6 Adults
DIMENSIONS
7'5″ x 7'5″ x 38.5″
226cm x 226cm x 98cm
WATER CAPACITY
400 gallons
1,525 liters
WEIGHT
910 lbs. / 415 kg (dry)
5,295 lbs.* / 2,420 kg (filled)
JET COUNT
45
HOT TUB JETS
35 Euro, 6 AdaptaFlo® ,
4 AdaptaSsage®
LIGHTING SYSTEM
Mystique® 10 Points-of-Interior Lights
WATER FEATURE
(1) Acquarella Waterfall
CONTROL SYSTEM
LCD Main CP
HEATER
Hi-Flow Heater (4,000 Watts)
ENERGY EFFICIENCY
Fully-insulated with FiberCor® material, 2
lb. density; Certified to the California
Energy Commission (CEC) in accordance
with California law
BOTTOM SEAL
Visquene Sheet
ULTRAMASSEUSE
N/A
AIR JET SYSTEM
N/A
CIRCULATION PUMP
None
MONARCH CD OZONE
Optional
WATER CARE OPTIONS
Spa Frog Cartridge Ready
ENTERTAINMENT SYSTEMS
(OPTIONAL)
Wireless sound system with Bluetooth
technology, wireless In-home Dock,
Wireless TV
INSULATING COVER
3.5″ to 2.5″ tapered, 2 lb.-density foam core
COVER LIFTERS (OPTIONAL)
ProLift® , ProLift II, ProLift III, or ProLift IV
FILTER SIZE
65 sq. ft.
JET PUMPS
2 ReliaFlo® Pumps; 1 Dual-Speed 2.5 HP
(5.2 BHP) & 1 Single-Speed 2.5 HP (5.2
BHP)
SPA SHELL AND STONESCAPE
N/A
SPA SHELL COLORS
White Pearl, Desert, Midnight Canyon,
Tuscan Sun
CABINET & STEP COLORS
Espresso, Coastal Gray, Teak
STEP OPTIONS
EcoTech® or Polymer
COVER COLOR
Chestnut, Ash, Caramel
CABINET TYPE
EcoTech® Cabinet
ELECTRICAL CONFIGURATION
230V/50 amp
GFCI SUB-PANEL
Included
BRANDING
Branding Decal on cabinet
*Filled weight includes the weight of the occupants assuming an average weight of 175 lbs.**Brake Horsepower (BHP) is the horsepower a pump motor achieves for a brief period upon start-up.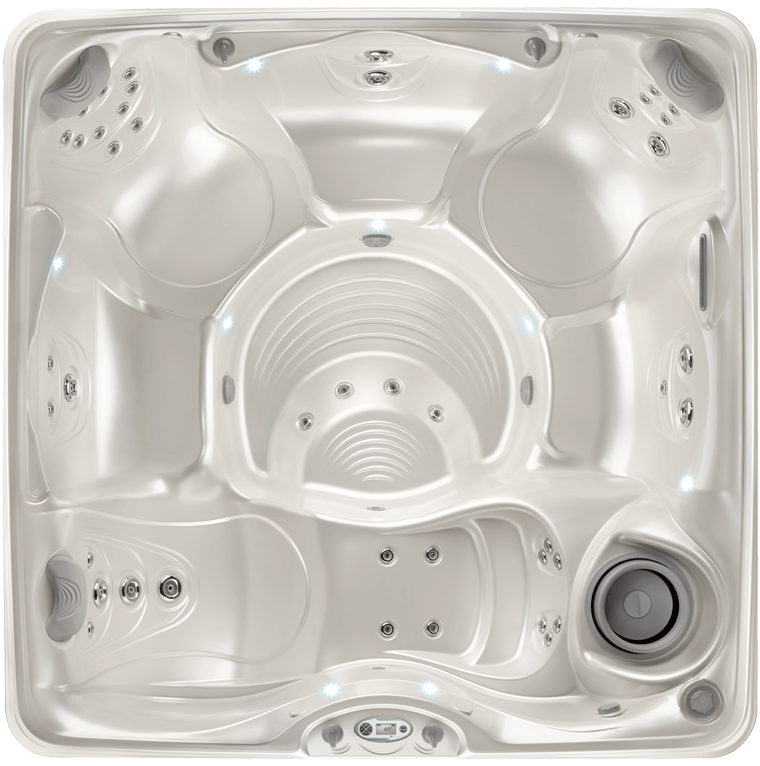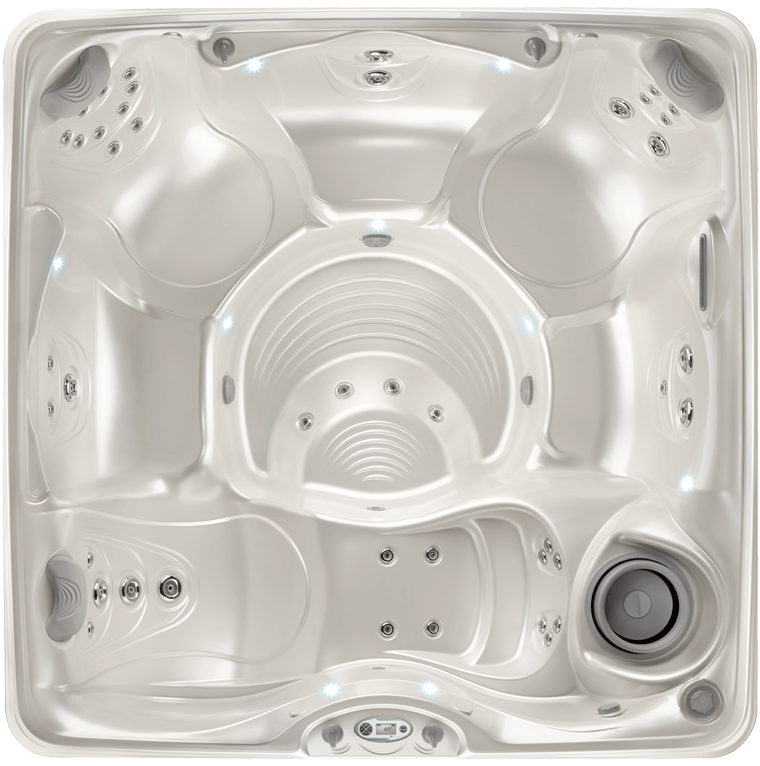 AdaptaSsage® jets provide a rotating massage pattern that you can regulate.
These jets allow you to redirect the jet stream by changing the position of the nozzle. You can also regulate the force of the massage.
Provides a precise massage to target specific muscles.